Antonio Veronese à Paris-FirstLUXE
POUR VOIR L'ARTICLE :     http://www.firstluxemag.com/les-visages-de-veronese/#.VQh_92aqxFV
Philippe-Henry Lathimier du Clésier: Veronese is one of  the most unclassifiable figures on contemporary art. 
Contact:  antonioveronese@hotmail.com
En juillet, à Paris, à la Mairie du 6ème
Antonio Veronese à Saint-Germain des Près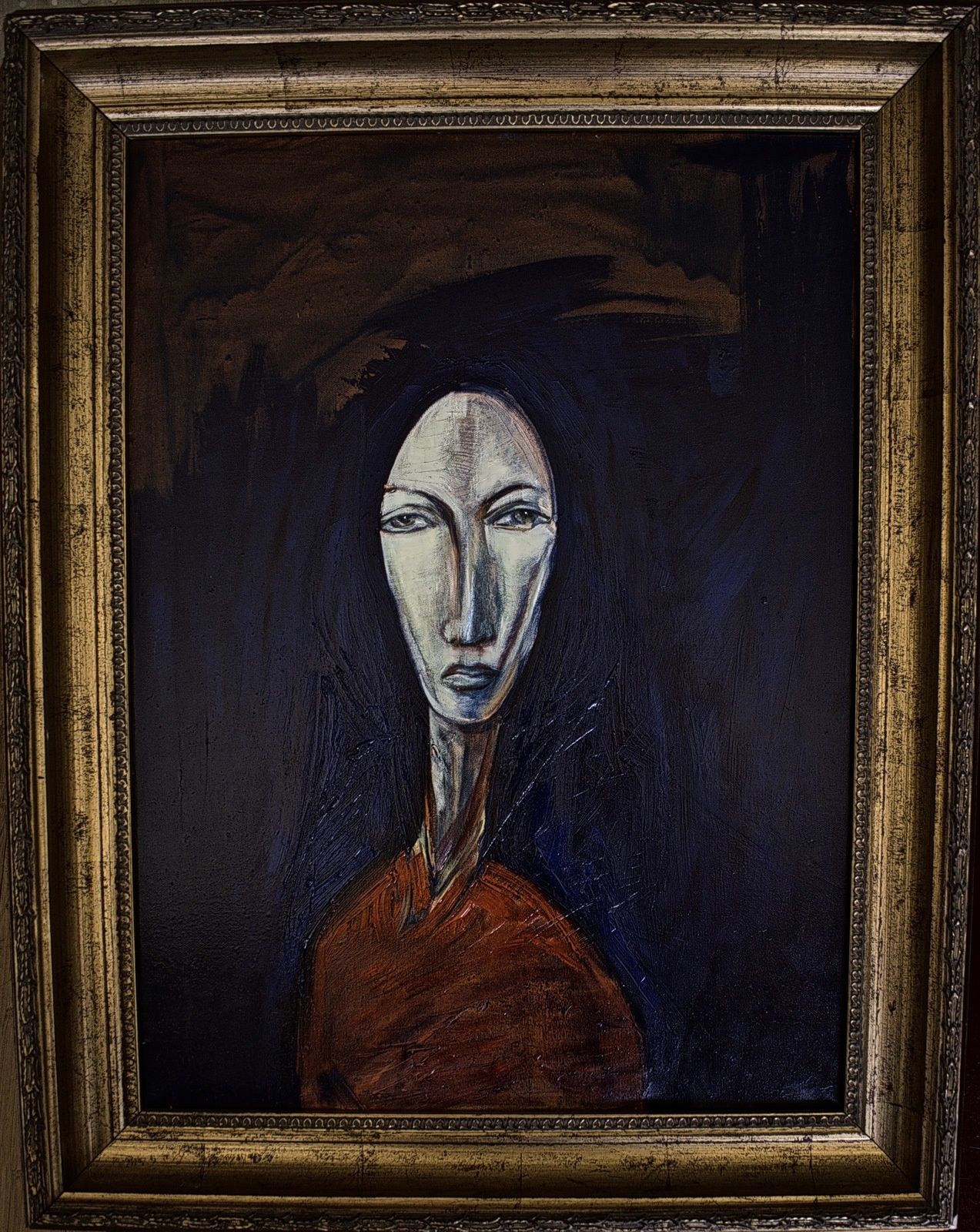 The photographer Robert Zuckerman about Antonio Veronese:
Antonio Veronese's art is dizzying and rich with feeling. To me his paintings and photographs fly free from the soul, always giving honor and love to your subjects. Thank you, Veronese, for warming my heart. As Rilke: "The inner- what is it if not intensified sky, hurled through with birds and deep with the winds of homecoming ". Thank you, I am humbled. -
  #AntonioVeronese
 

Little biography

Antonio Veronese, Italian-Brazilian painter, lives in France since 2004. He is the author of « Save the Children« , symbol of the 50th anniversary of the United Nations, and « Just Kids » symbol of UNICEF. As well of « La Marche », exhibited in the Parliament of Brazil since 1995, and « Famine« , exhibited since 1994 at the Food Agriculture Organization for United Nations (FAO) in Rome. With 74 individual exhibitions around the world, Veronese is considered by French critics « one of the ten living painters who have already left their tracks on the history of Art ».  Thanks to his painting that in the 80′s and 90′s denounced the violence against child prisoners in Brazil, he received from the Brazilian Supreme Court of Justice the mention « honoris causa », under indication of Latin American Institute of United Nations (ILANUD). Since 1990 Veronese has exhibited successively in several countries, including Brazil, United States, Switzerland, Portugal, Germany, Chile, France, Japan and Dubai. In 1995, he was chosen to represent Brazil at the commemorations of the 50th anniversary of the United Nations. In 1998 he was invited to the United Nations Commission on Human Rights in Geneva and and in the same year he represented Brazil at the Meeting of Wives of chiefs of State in Santiago, Chile, where he was received by the wife of US President Hillary Clinton.

______________________________________________________________

At Bernard Arnault's page

Petite biographie

Antonio Véronèse, peintre italo-brésilien, habite en France depuis 2004. Il est l'auteur de « Save the Children« , symbole du 50e anniversaire des Nations Unies, et de « Just Kids » pour l'UNICEF. Ansi que de « La Marche« , exposé au Parlement du Brésil  depuis 1995, et de « Famine« , exposé depuis 1994 à la Food Agriculture Organization for United Nations (FAO), à Rome. Avec 74 expositions individuelles aux quatre coins du monde, Veronese est considéré par la critique française « l'un des dix peintres vivants qui ont déjà laissé leurs traces sur l'histoire de l'Art ». Grace à sa peinture qui dans les années 80/90 a dénoncé la violence envers les enfants prisonniers au Brésil,  il a reçu de La Cour Suprême de Justice brésilienne la mention « honoris causa », sur l'indication du Latin Américain Institut of United Nations (ILANUD). Depuis 1990 Veronese à exposé successivement dans plusieurs pays, notamment au Brésil, États-Unis, Suisse, Portugal, Allemagne, Chili, France, Japon et Dubaï. En 1995, il a été choisi pour représenter le Brésil aux commémorations du 50e anniversaire des Nations Unies. En 1998, il a été invité à la Commission des droits de l'homme aux Nations Unies, à Genève et la même année il est l'artiste représentant le Brésil à la Réunion des épouses de chefs d'État à Santiago du Chili, où il a été reçu par l'épouse du président américain, Madame Hillary Clinton.

To see one of Veronese's portrait: https://www.flickr.com/photos/151061746@N03/48009158997/in/dateposted-public/
Contact:  antonioveronese@hotmail.com
_________________________________________________________
Veronese peint des visages. Ses portraits ne relèvent pas de l'apparence, du mondain, de l'avantageux. Ils ne cherchent pas à plaire ou à faire bonne figure, aucun ne refrène un sourire. Ils semblent réclamer de nous une fraternité perdue, que nous ne pouvons leur donner. Et soudain, nous nous reconnaissons, chacun de nous prisonnier de soi-même.  Ces visages sont les nôtres: sous le pinceau de Veronese, nous sommes tous Dorian Gray  -Antoine Arsan, écrivain. *Auteur de Rien de trop · Eloge du haïku (Gallimard, 2017).
Veronese paints faces. His portraits do not belong to the appearance, the worldly, the advantageous. They do not seek to please or to look good, none restrain a smile. They seem to claim from us a lost fraternity that we can not give them. And suddenly, we recognize each other, each of us prisoner of ourselves. These faces are ours: under the brush of Veronese, we are all Dorian Gray - Antoine Arsan, writer. * Author of Rien de trop · Praise of haiku (Gallimard, 2017).
_________________________________________________________
Auto portrait  #AntonioVeronese
« Painting marked by sensitiveness and delicacy. Something personal, a touch of spontaneity of the faces. Unique and also caught in the process wanted by the artist of repetition. One for all and all together» Sophie Attar – Le Figaro -(Cahier Culture).
« Des tableaux marqués par la souplesse et la sensibilité. Quelque chose de personnel, une touche de spontanéité des visages. Uniques et pris aussi dans les processus voulu par l'artiste de la répétition. Un pour tous et tous ensemble…» Sophie Attar – Le Figaro- (cahier Culture).
« Telas marcadas pela delicadeza e sensibilidade. Algo de pessoal, com um toque de espontaneidade dos rostos. Únicos, ainda que dentro do processo de repetição buscado pelo artista . Um para todos e todos juntos… » Sophie Attar – O Figaro (Caderno Cultura).
 ______________________________________________________________
Le magicien des Visages
« Faces cabossées taillées à la serpe, aux regards intenses qui vous happent et ne vous lâchent plus. Visages de facture expressionniste qui disent la souffrance mais aussi l'espoir, la vie dans toute sa violence et sa beauté. La figure humaine hante la peinture d'Antonio Veronese. Motif obsessionnel qu'il déploie d'un tableau à l'autre…"le visage est inépuisable, apprécie l'artiste, j'ai ouvert la boîte de Pandore". La palette du peintre se fait tendre avec des tons pastel et doux, ou plus criarde quand le rouge et le jaune explosent sur la toile. Veronese a longtemps travaillé aux côtés d'enfants emprisonnés. Il en a gardé une capacité rare de saisir l'humain! » Christine Monin -La Vie Magazine-Paris
Véronèse's portraits: (click twice for better quality of image).
#antonioveronese
O diretor Aderbal Freire Filho entrevista Antonio Veronese para o « Arte do Artista »
http://revistainfoco.com.br/2016/06/20/aderbal-freire-filho-entrevista-antonio-veronese-no-arte-do-artista-da-tv-brasil/
https://www.youtube.com/watch?v=9dgzDj3G6hg
______________________________________________________________
En juillet, à Paris, la troisième édition de l'exposition qui réunit pour la première fois la peinture et la photographie d'Antonio Veronese. Pour voir la photographie d'Antonio Veronese: https://www.flickr.com/photos/antonioveronesephotography/
In July, in Paris, the third edition of the exhibition that brings together for the first time paintings and  photographies of Antonio Veronese.
En juillet, à Paris, la troisième édition de l'exposition qui réunit pour la première fois la peinture et la photographie d'Antonio Veronese. Pour voir la photographie d'Antonio Veronese: https://www.flickr.com/photos/antonioveronesephotography/
To see Veronese's photography: https://www.flickr.com/photos/antonioveronesephotography/
 Rencontre avec la photo du peintre Antonio Veronese ( Antonio Veronese's photography):
https://www.flickr.com/photos/antonioveronesephotography/
______________________________________________________________
Antonio Veronese's interview to Time Out Magazine (2014)#antonioveronese #arts #arte
https://www.timeoutdubai.com/art/features/48981-brazils-lost-children#.UvrTsLtX3e4
.  
#antonioveronese
You seem fascinated with drawing people's faces. Can you explain why you find this subject matter so interesting?
If you look closely, I am not exactly painting human faces but actually human feelings. Everything can be captured from a pair of eyes. This magical and complex universe of human feelings: love, fear, hope, frustration, hunger, anger, solitude – everything is imprinted in just a pair of eyes. Could I have a better subject?
There's often a haunting intensity to your paintings – is that something you recognise?
It is similar to music, Gustav Mahler's music [Austrian classical composer] makes some cry and others dance and I believe art is the same. We each have our own feelings and art helps these feelings to breathe.
How do you decide who to paint?
I do not decide; it's always the painting itself that decides. In classical painting the artist has a project that he tries to accomplish. Modern art allows the painter to experiment. I call it 'jazzing', in the sense of jazz music. We are totally free and we can improvise – like a jam session. I would say if classical painting is like Mozart, then modern painting is [jazz legend] Charlie Parker.
How did your work teaching young prisoners in Rio de Janeiro affect how you saw people's faces?
It deeply touched me; for many years I've painted in reaction to the experience. In 1999, before the government of President Lula, we had about 600 minors assassinated every year in Rio. Boys belonging to the same social class as those I was working with inside prisons. Suddenly, I was invited to do an exhibition at the Brazilian National Museum of Fine Arts. So I decided to draw one single face representing each one of those boys who had been killed that year, in order to give every dead boy the right to a virtual image of his face. That happened 14 years ago now, but I keep trying. Modesto Lanzone from the San Francisco Modern Art Museum told me that my paintings are a portrait of the complexity of today's world. Maybe he is right.
You are known for highlighting violence against children. Is this something you would like people to think about when they see your paintings?
My work is a form of denunciation, not only of violence against children, but also of violence itself, of humans against nature and animals. Each one of us is a delicate organism, sophisticated and unique. Maybe painting is an unconscious form I've found to protest against the deep and ancient violence of men.
You believe that art can be used to help rehabilitate people. Is there a point where people suffer too much to be rehabilitated in your opinion?
Even when someone is about to die of thirst, a single drop of water can contribute some comfort, some relief. Art only consoles.
Do you experiment with different painting styles?
Every day I try different techniques or processes, different resources, and try to take some risks – I often go through a lot of canvas.  But when I escape the traps of conventionality and accomplish something I feel at peace.
Do you believe that art can transcend boundaries – as with the name of the exhibition?
Of course, because art touches us as humans, no matter what country, race or religion and that's the reason I proudly decided to visit Dubai.
What other projects – artistic or not – do you have in the pipeline during 2014?
I have an exhibition planned at Bahia in Brazil and one in Paris. Also I may perhaps even return to Dubai. The UAE is a country that certainly makes my imagination fly.
The lowdown .Exhibition: 'Art With No Boundaries' at Art Couture, Al Badia Golf Club, InterContinental, Dubai Festival City (04 601 0101).
Runs: February 3-March 2 http://www.timeoutdubai.com/art/features/48981-brazils-lost-children#.UvrTsLtX3e4
____________________________________________________________
__________________________________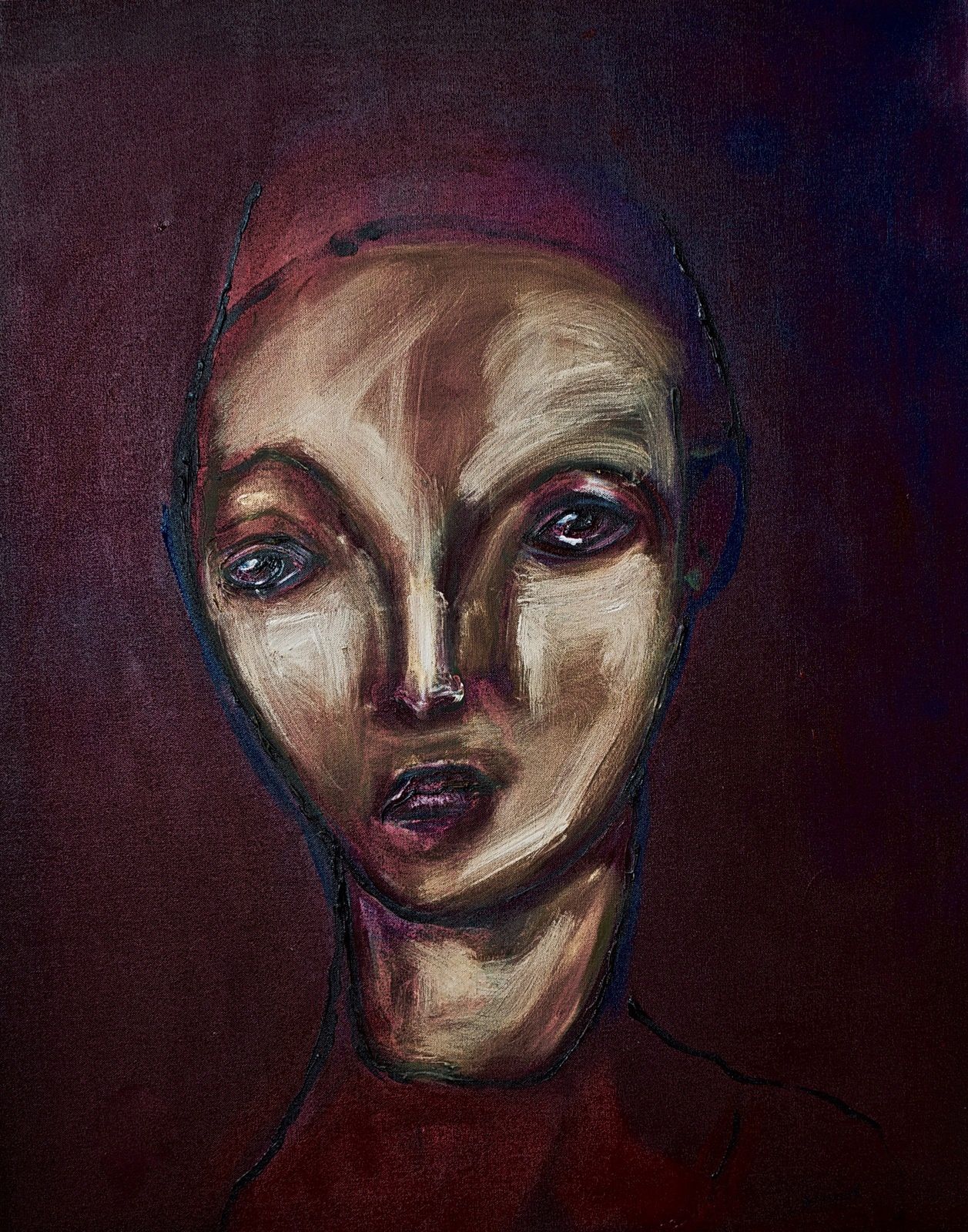 ___________
The Veronese's painting as investment:
Buying a Veronese painting, more than intellectual pleasure, is an exceptional investment. With a solid international career, Veronese is the only living artist with 72 individual exhibitions in different countries like USA, France, Arab Emirates, Japan, Switzerland, Portugal, Sweden, Chile and Germany …
http://www.off-the-recordmessaging.com/antonio-veronese-just-for-a-r-t-not-return-on-investment-r-o-i
 #AntonioVeronese
   Veronese au Carrousel du Louvre- Paris, 2012   
                                                                                                
_______________________________________
A link to see some of  Veronese's paintings: https://www.flickr.com/photos/151061746@N03/
To see more of Veronese's paintings: https://www.flickr.com/photos/88486097@N05/with/31414303184/
To see more photos and events ( Veronese at Carrousel du Louvre, à Paris): https://www.flickr.com/photos/88486097@N05/with/8149925864/